We have moved onto another vegetable for a visual representation of the size of our baby, a bell pepper.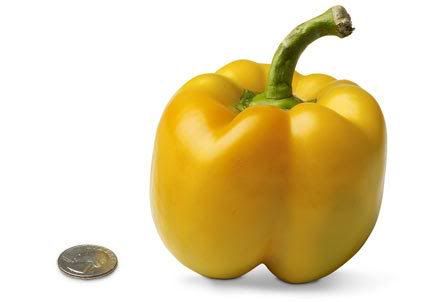 Everything is still going well with all of us.
We have decided where we are going to give birth. If everything goes as planned (no gestational diabetes, no preeclampsia, no c-section, etc.) we are going to give birth at the Mountain Midwifery Center with a nurse midwife. It is 1/2 block from a major hospital (just in case). We feel that they are the most supportive of our decision to avoid unnecessary medical interventions and are extremely knowledgeable.
To find out more about the Mountain Midwifery Center, please visit www.mountainmidwifery.com.