4 Months to Go-- The countdown begins.
It's so exciting to be closer to the end than the beginning.
Here is your weekly visual representation of what the Sam's size is- an ear of corn (unfortunately the quarter does not get any bigger or become more money, Dad)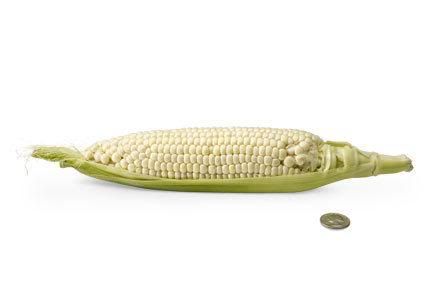 Things are going well. We ordered Sam's crib last night (along with the rails for it to convert into a full size bed). We should receive the crib in January and the rails by the end of this month.
Da Vinci Kalani Convertible Crib- We love it