The Wilson Family had the day off of work on Friday, due to the holiday, so we took a trip up to Greeley for the Greeley Stampede. They were trying to charge $10 for parking, but a short walk away we found parking for free. Yea!!
There isn't much going on unless you are going to pay for tickets to the rodeo (which we weren't). We did have some pretty good BBQ and checked out all of the games and rides.
Here are some cute pictures that I got of Sam and Brian.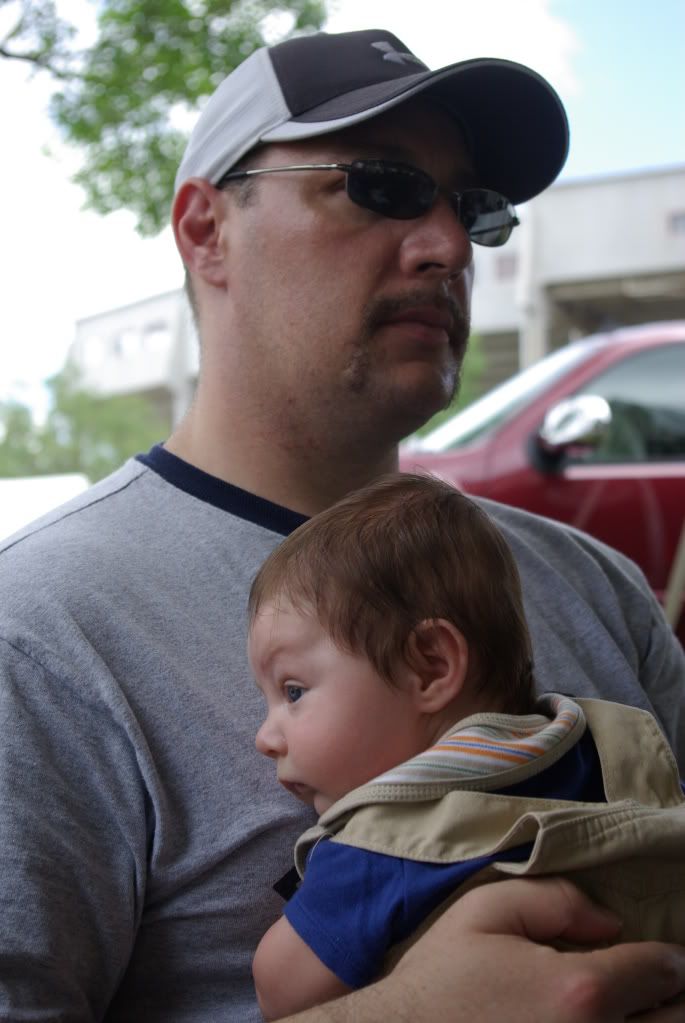 The 2nd part of this this post is about some cloth diapers that I purchased on the recommendation of another mother. This is a one size fits all diaper where the snaps control the size of the diaper. I purchased 6 at first, but if Sam likes them, I'm going to purchase more.
I can take Sam into daycare with a cloth diaper, but they won't use them all day. It will definitely reduce our purchasing of disposable diapers for weekends.
SmartiPants