This weekend, I made some homemade baby food for Sam, sweet potatoes. I really want to feed him as much homemade food instead of store bought. Just take a look. Doesn't this look brighter than anything in a jar? We are going to start him on solids after he hits 6 months (which is just next week). Can you believe that he is already almost 6 months old?!?
I also mashed up a banana and put it into the ice cube tray as well. Doesn't it look good?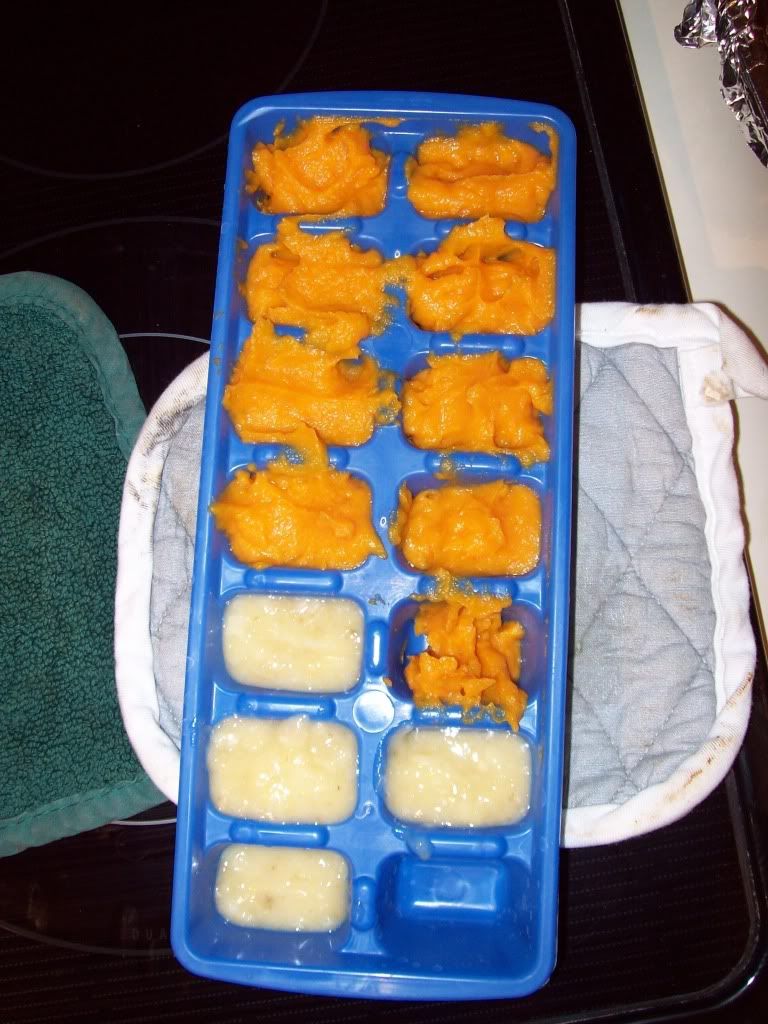 By the way, we had our first snow today. It only snowed for a little bit and it didn't stick. Maybe some more will come down before Sam goes to bed so that we can have some land on his hand.