Here is my weekly bump picture. Isn't it cute?!?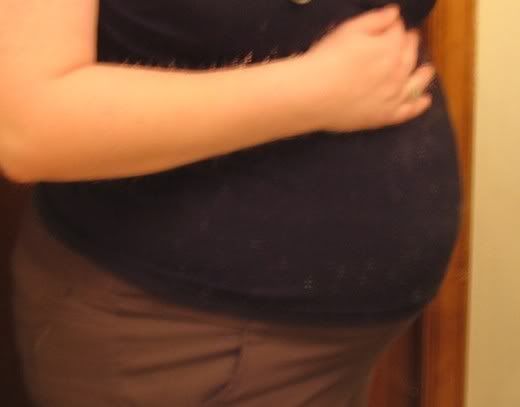 Brian finally got to feel Sam kick last night. He was so excited. I almost cried.
Today we are going to the Mountain Midwifery Center for my 1st appointment of my 3rd trimester. For a while, I think that the appointments are going to be scheduled every other week. I'm going to ask about scheduling the birthing class which includes nursing and newborn care.
Currently Sam is the size of a head of Chinese Cabbage.