Good morning everyone. Things at
Sam Central
are still going very well.
According to the experts:
* Sam is approximately 17 inches long and weighs over 4 pounds
* Sam's bones are all beginning to harden except for the skull. The skull needs to remain soft and pliable for delivery.
* In terms of appearances, Sam is getting cuter and pudgier every minute as he piles on the baby fat for those adorable little wrist rolls and chubby toes.
* Although Sam is getting stronger, my bigger-by-the-day baby is losing space to move around, so the actual rate of movement will drop off in the last few weeks, despite that powerful drop-kick he has been working on.
Changes that I'm experiencing:
* As Sam fills out even more of my belly, lots of things might start to change: Whereas before I was sashaying, I am now waddling.
* Finding an easy position to sit in — let alone sleep — is becoming more of a challenge. And bumping into chairs and counters is par for the course.
Weekly Bump Picture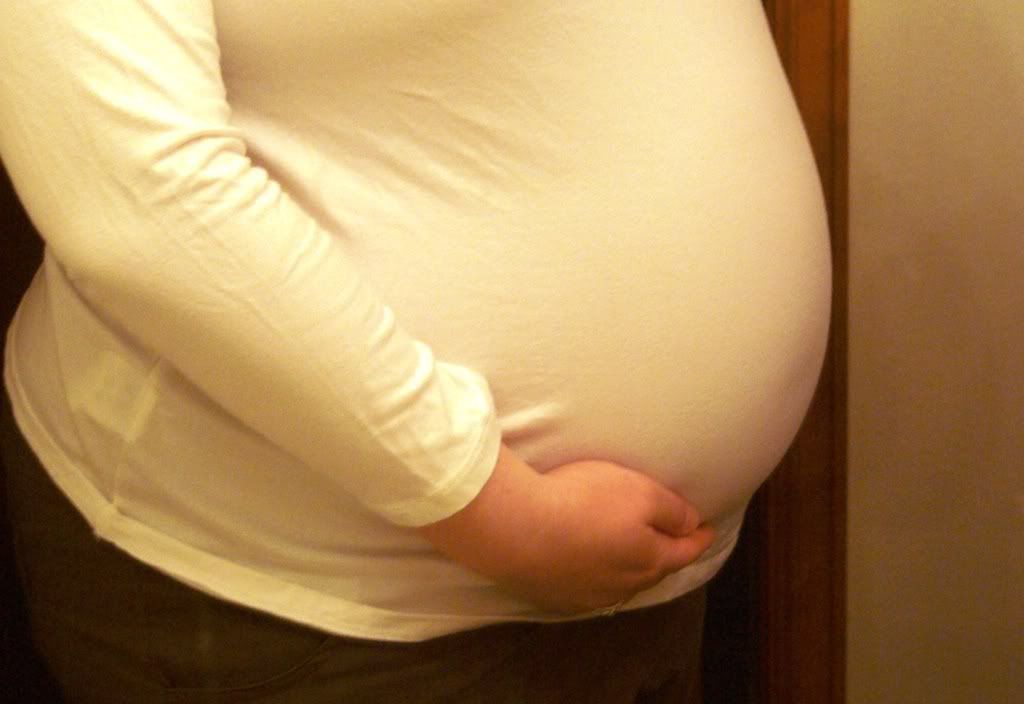 Shopping for Sam
This past Saturday I went shopping with another pregnant woman at the local outlet stores and grabbed a few more outfits from Carters and OshKosh B'Gosh. I made sure to purchase mostly 3, 6, and 9 month clothes.
Baby Shower
So far we have 12 confirmed (adult) attendees for my baby shower on February 21st. I hope that people are comfortable in my house. I hope that we can get enough chairs in my family room and dining room to accommodate everyone.
Sam is proportioned like a pineapple when it comes to weight -- a little over 4 pounds. (Length: more than 17 inches, head to heel.)