As many of you know, I'm a big proponent of breastfeeding, but sometimes that can't be done while you are away from your baby.
The next best thing to breastfeeding is expressing milk. Amazon has 50-pk Medela Pump & Save Storage Bags on sale for $16.19. I have been using these bags for a year and they are
That's $3 off with free shipping (with order over $25).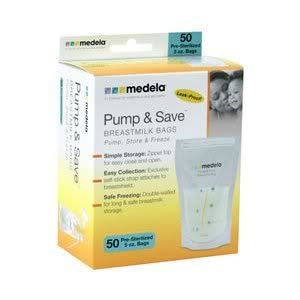 Medela Pump & Save Storage Bags 50-pk
* Compatible with all Medela breastpumps for pumping directly into the bag
* Exclusive self-stick strap attaches directly to breastshield for fast & easy setup. Leak-proof, easy-to-close zipper top
* Special plastic retains breastmilk's beneficial properties