Our family partook of the nice weather in Denver on Sunday and went to the park to have Sam swing on the swings. He had a blast.
First we had to put sunscreen on Sam.
He loved it.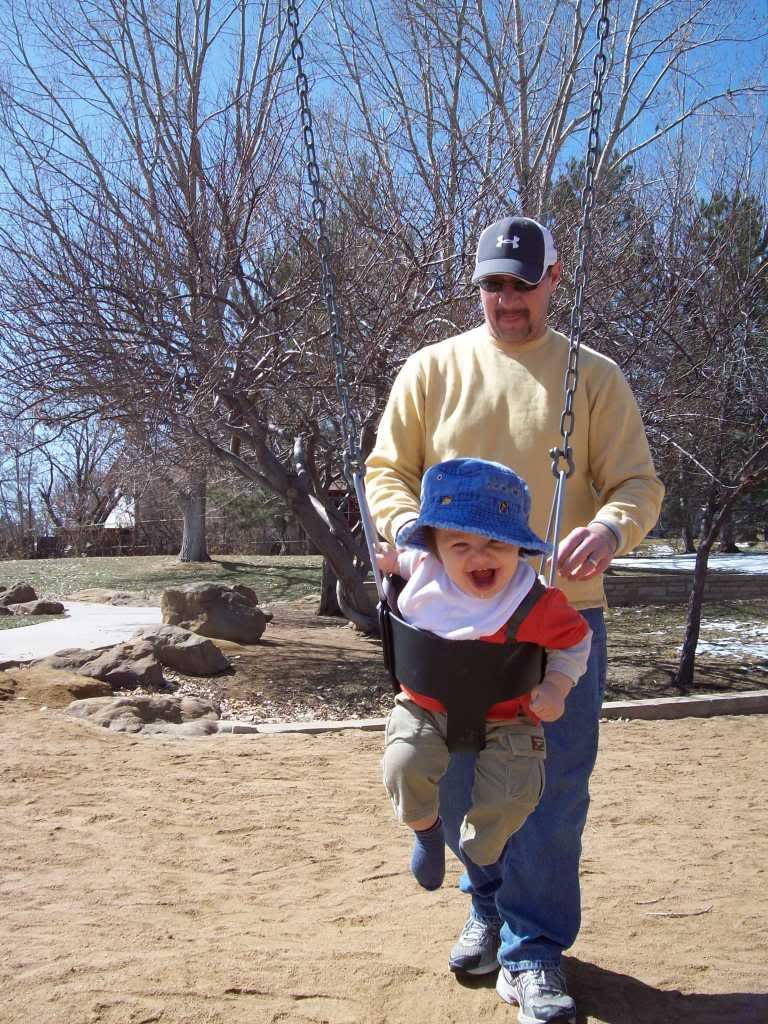 Even before we started swinging him, he was laughing like crazy.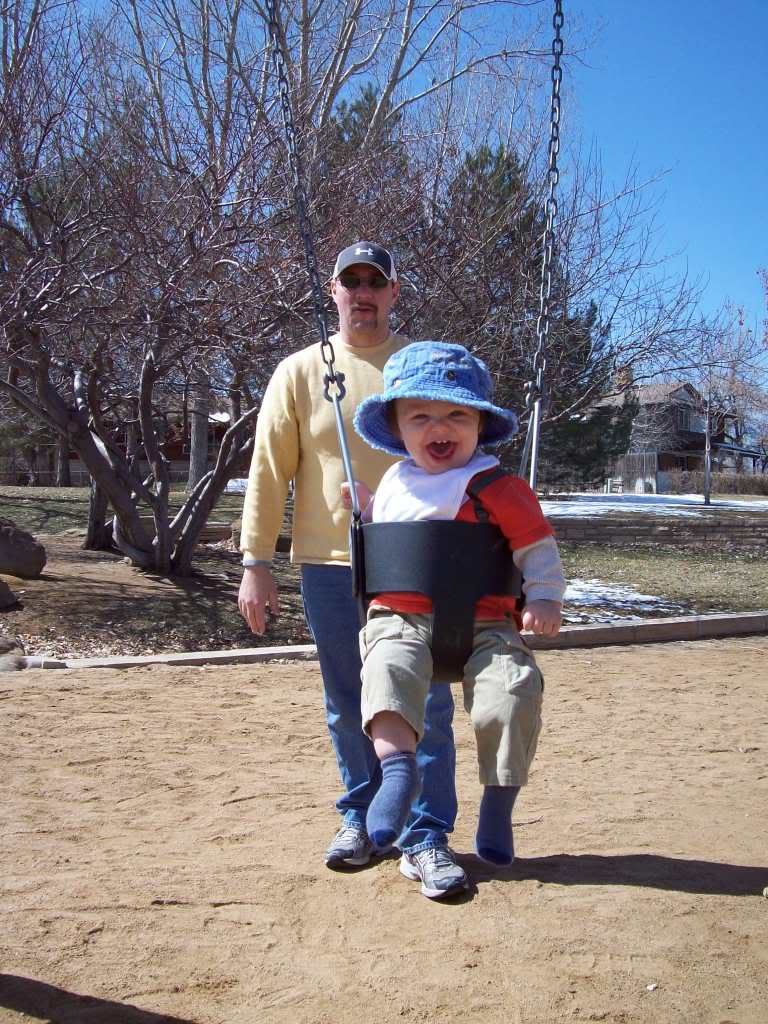 Definitely a fan of the swings.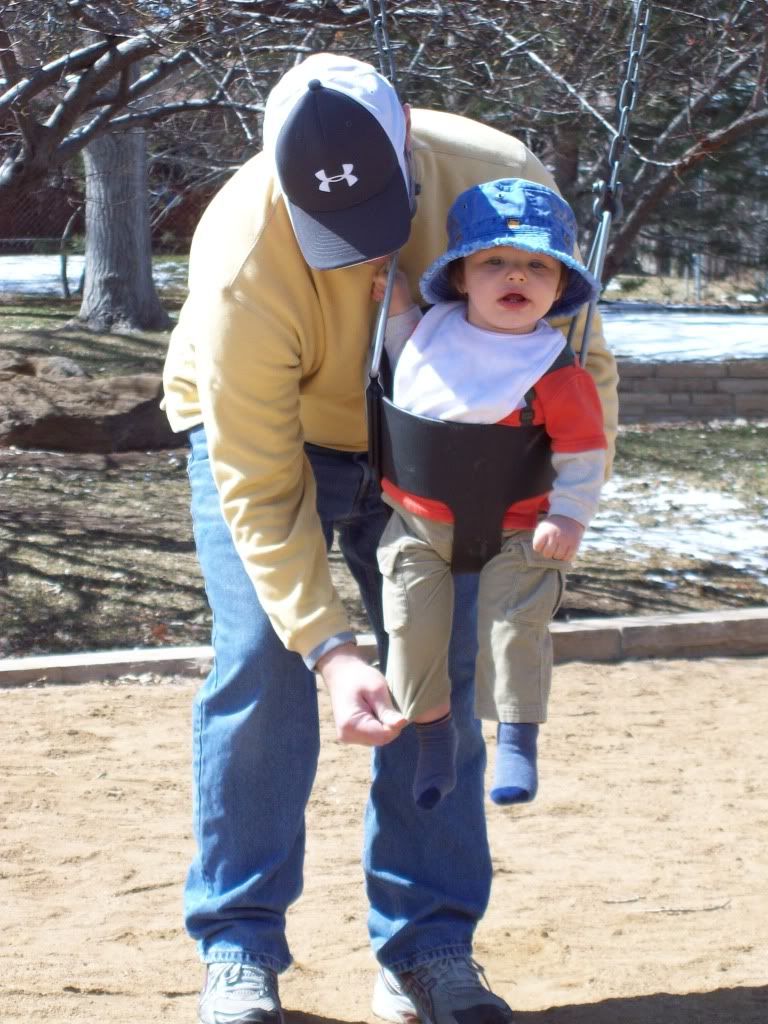 Sam's leg was sticking out and Brian didn't want it to get cold.