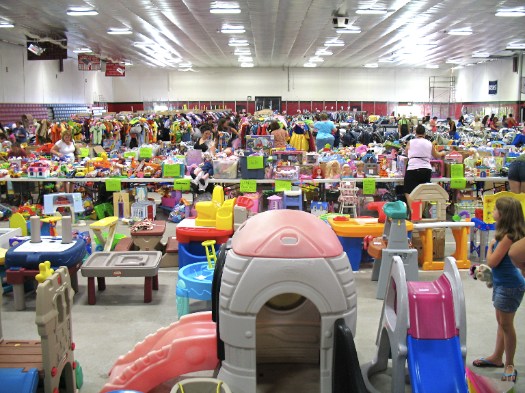 During the many consignment events that I have attended, I don't think that I have ever seen the volume of goods that I saw last night as I dropped off Sam's clothes that we are selling to benefit his 529 college savings account.
I wish that they had let me shop as I was organizing his clothes by size and putting them on the appropriate racks.
I must resist!!
We are getting rid of most of Sam's outgrown stuff (and a lot of other items during our garage sale on the 21st), so that we can make room in our basement to have another playroom and a sewing desk (once Brian builds it).