During our most recent photo shoot with
Kelsey Bigelow
in August, we had her take pictures of Sam in a Broncos onesie. Sam was very talkative that day so one of my favorite photos that was taken is Sam talking to the camera.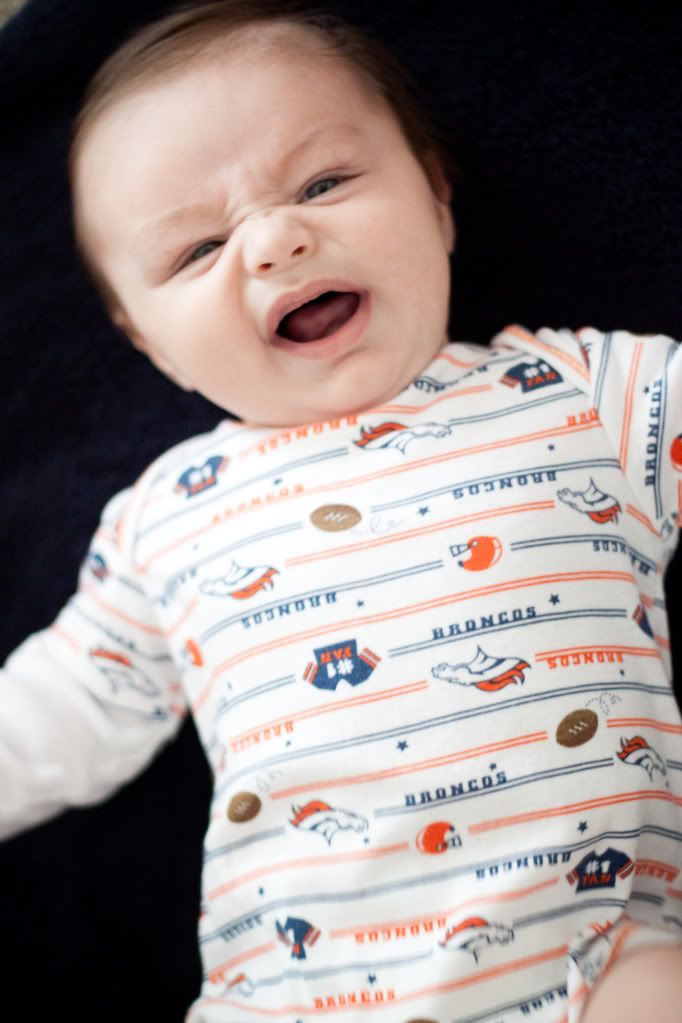 I came up with (what I thought) was a great idea. Have this picture put on a t-shirt for Brian for Christmas. Since the Raiders are the arch rivals of the Broncos here is the shirt that I designed and printed.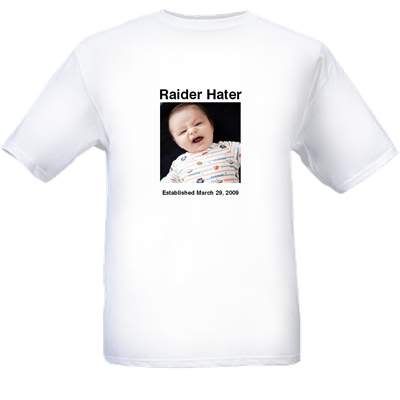 If you can't read the text it says:
Raider Hater
Established March 29, 2009
I gave it to Brian just before the Broncos-Raiders game on Sunday as an early Christmas present and he loved it. I was hoping that it would give the Broncos good luck, but unfortunately it didn't work.
I'm going to wrap it up for him to open up formally on Friday, but I just wanted to get it out there before all of the holiday photos take over this blog.
Have a safe and Merry Christmas!!!!