We spent thanksgiving with Brian's dad's side of the family in Platteville. There were 25 adults and 7 kids. Sam was the 2nd youngest.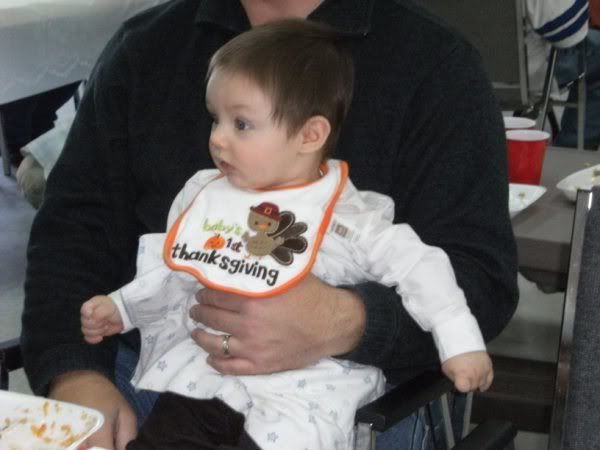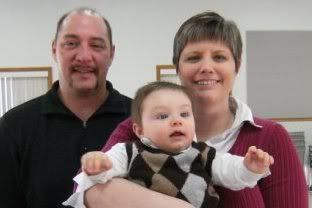 The weather on Black Friday was so nice that Brian's mom came over and we took Sam for a walk in the stroller and passed by a small park that had swings.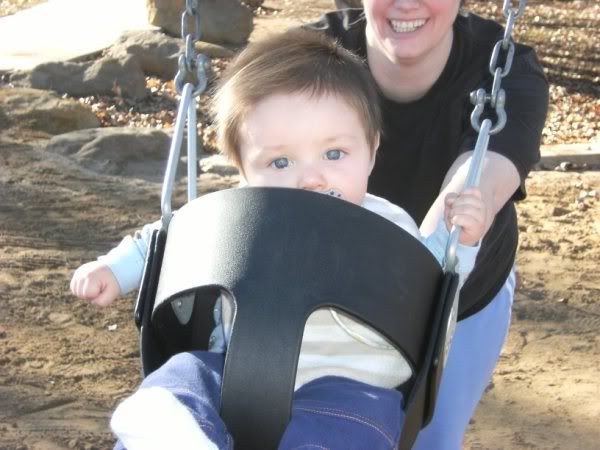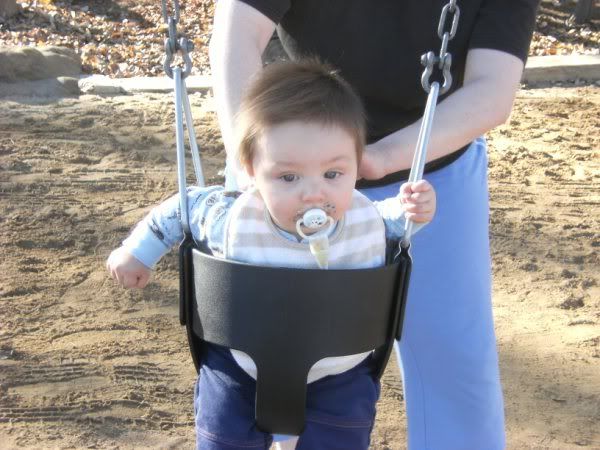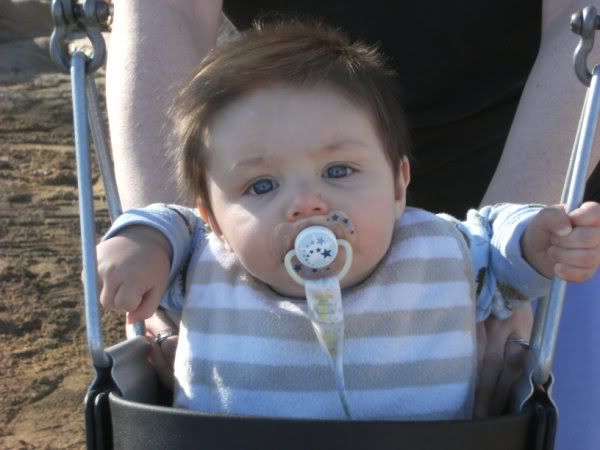 Thanks for taking all of these pictures Andrea.