I know that it has been a while since I have posted pictures, but I want to get everyone up to date.
Sam turned 7 months old on Thursday. For more pictures, click
here
.
Halloween was this past weekend and since Sam is the first grandchild on both sides he received a couple of outfits from relatives.
Take a look.
Here is the costume that Nana made for him. We love it a lot.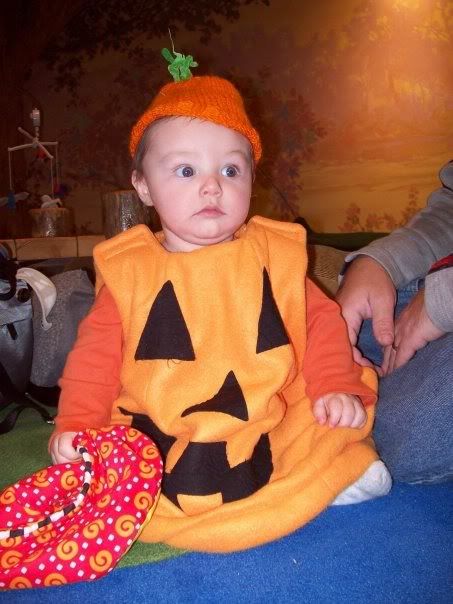 In this same album you will see Brian and I dressed up for our first major outing without Sam. Even though Sam's grandparents were watching him, I was a wreck until we got home.